Capital Gains Tax Expertise: The Tax Faculty LLP Managing Partner Charles Tateson Wins Finance Monthly Taxation Award
Our Managing Partner is named UK Capital Gains Tax Advisor of the Year


Capital Gains Tax - The Tax Faculty LLP Managing Partner Charles Tateson Wins Finance Monthly Taxation Award
In the complex world of taxation, few areas can be as challenging as capital gains tax in the UK. This makes it all the more commendable when professionals showcase unparalleled expertise and dedication. Our very own Managing Partner, Charles Tateson, has recently achieved such a distinction, being awarded the title of 'UK Capital Gains Tax Advisor of the Year' in the renowned Finance Monthly Taxation Awards.
A Testament to Expertise
The Finance Monthly Taxation Awards recognises the achievements of tax professionals from around the globe. Winning such an award is no small feat. It is a reflection of hard work, extensive knowledge, and an ability to navigate the intricacies of the UK tax system in respect of capital gains tax.
Why Capital Gains Tax Matters
For those unfamiliar, capital gains tax (CGT) is a tax that may become due on the profit when you sell (or 'dispose of') an asset that has increased in value. It's the gain you make that's taxed, not the amount of money you receive. In the UK, the specifics of CGT can vary based on numerous factors, including the type of asset, the duration for which it was held, and individual residency status.
Such complexities require the guidance of seasoned professionals, like Charles, to ensure that individuals and businesses alike optimise their tax strategies, ensuring compliance while minimising potential liabilities.
Charles Tateson: Excellence From HMRC to Private Practice
Charles's journey in the realm of capital gains tax has been marked by dedication and a drive to continuously update his knowledge. While working within HMRC Charles spent considerable time as a CGT Inspector and was trained to the highest possible level of Senior Tax Professional.
With this extensive experience, Charles possesses a unique vantage point that benefits our clients both in the UK and overseas.
This award is a testament to his relentless pursuit of excellence, underpinned by years of hands-on experience and a commitment to helping his clients to understand their tax affairs.
Clients who've worked with Charles frequently highlight his:
Depth of Knowledge: Keeping abreast of the latest regulations and changes in the UK's CGT landscape.
Client-Centric Approach: Tailoring solutions based on individual client needs and financial situations.
Strategic Mindset: Providing strategies to optimise tax efficiencies for his clients.
Why Choose Us for Your Capital Gains Tax Needs?
At The Tax Faculty LLP, we understand that navigating capital gains tax legislation can be daunting. This award, along with our longstanding reputation, solidifies our position as leaders in the field.
Here's why you should consider us for your CGT needs:
Award-Winning Expertise: As evidenced by Charles's recent accolade, our team is among the best in the business.
Client-First Solutions: Every client is unique. We prioritise your needs, crafting bespoke solutions that align with your financial goals.
Updated Knowledge: The world of tax is ever-evolving. We ensure our strategies reflect the latest regulations and trends.
Trust & Integrity: Our clients' trust is paramount. We maintain transparency in our dealings and uphold the highest ethical standards.
Client Reviews and Testimonials: Our Trustpilot reviews are exclusively 5-star, with our clients regularly citing the personal touch and professionalism shown by Charles in his dealings with each and every client.
In Conclusion
We are immensely proud of Charles Tateson's recent achievement. It underscores our commitment to providing top-tier capital gains tax services to both UK and non-UK resident clients. If you're seeking guidance on CGT or any other taxation matter, we invite you to experience the award-winning expertise of our team. Reach out to us today, and let's chart a course towards optimised tax solutions for you.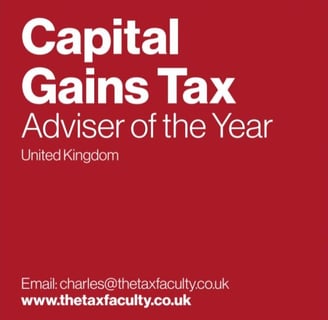 9 out of 10 clients save on their capital gains tax payments - with many having nothing to pay at all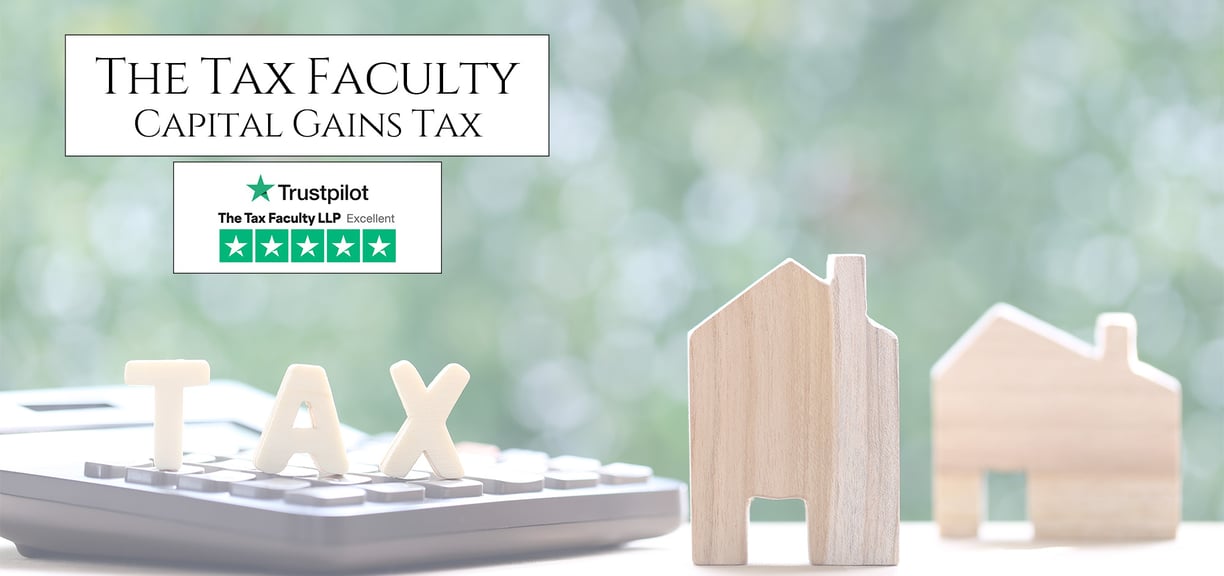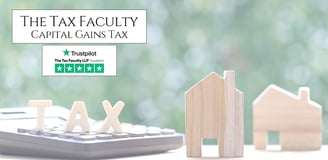 24 hour guarantee - Your Capital Gains Computation provided within 24 hours of our initial consultation
Capital Gains Tax filing, computation and advice specialists here to help you
Trained and approved ex-HMRC Senior Tax Professionals available now
We can solve your Capital Gains Tax problems, with ex-senior expert HMRC inspectors here to help to take the stress away from your tax worries.
We do everything for you, including filing returns and giving advice that may help to reduce the amount of tax that you owe.
Our guarantee to you - You will pay the lowest amount of tax possible, while complying with the law.
Contact us free on 0800 0016 878, email info@thetaxfaculty.co.uk or fill in our handy form and on of our experts will get back to you as soon as possible.
Tax Troubles? We're here to help