Testimonials & Case Studies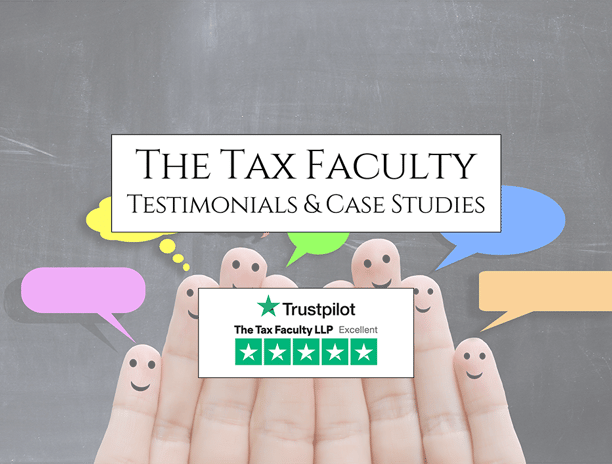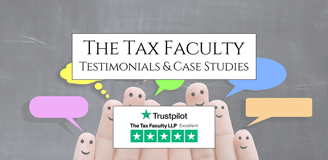 (Non-UK callers may need to call +44 207 101 3845 if you cannot connect to our 0800 number)
The reviews provided by our clients show just how we can assist you with your tax matters, taking the stress away and being there every step of the way
We do everything for you, including filing returns and giving advice that may help to reduce the amount of tax that you owe.
Our guarantee to you - You will pay the lowest amount of tax possible, while complying with the law.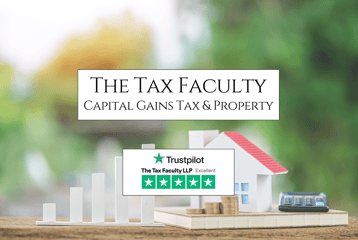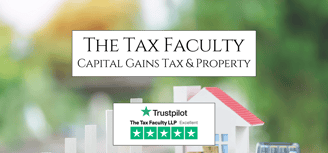 "

Thank you for your Voice of Reason and Assurance"

Mr D - UK
Property Advice Case Study Two
Mr D contacted us, thankfully before selling a property. Mr D had worried that a large Capital Gains Tax bill would become due once he had completed the sale, estimating the CGT due as being in the region of £31,000.
By using some recent legislative changes, we were able to advise Mr D to arrange his tax affairs prior to the sale in a perfectly legal and acceptable way from HMRC's point of view which enabled us to reduce the CGT due to under £2,000. Mr D was obviously delighted with this saving of over £29,000 – a reduction of over 90%.
Indeed to date we have a track record of reducing the CGT or SDLT due for over 90% of our clients, many of whom see reductions similar in percentage terms to Mr D.
When completing our work for clients we always take the time to fully consider the circumstances and the relevant legislation to ensure that the lowest amount of CGT is payable while remaining within the boundaries of the law.
We don't do tax avoidance or tax evasion, we just use our experience and expertise to analyse the position of our client so that we can help to mitigate any potential tax liabilities that they may have.
"Received excellent advice and guidance from Charles regarding Capital Gains tax on an inherited property.
Charles explained the relevant tax legislation in a friendly, easily-understandable manner and was a pleasure to work with. Highly recommended!"










Tax Troubles? Contact us Today
Step One
We start with a completely free and confidential consultation. This can take place by way of a meeting (over the telephone, video meeting or in person) or by way of email. We get to know you, your circumstances and your requirements.
Step Two
We analyse your situation and your needs in order to identify how best we can assist you. This might involve filing tax returns on your behalf with HMRC, providing advice on reducing your tax liability now and in the future, or a combination of such work.
Step Three
Should you wish to engage us, we would provide you with a fixed fee quote for the work required to solve all of your tax worries. We then complete our work with the highest levels of professionalism, keeping you updated at every stage and taking the stress away.
Free Consultations & Calls
We prefer to get to know you and your circumstances during a free consultation so that we can identify how best to assist you.




Over £225 for 30 minutes on the telephone
You will have a dedicated Tax Faculty LLP Tax Specialist to assist you with everything that you need. No bots, no online forms. We prefer the human touch.




Reviews say that they were unhappy that they were sent to an external person who simply told them to fill in an online form with figures


We aren't just accountants - we're Tax Professionals with years of experience working for HMRC and working for clients like you. We provide advice to reduce tax bills and solve complex problems.


Service is limited to filing tax returns unless you pay more fees for additional consultations which work out at over £450 per hour.


Once we've identified how best to assist you, we provide a fixed fee quote to carry our the work on your behalf. You will be safe in the knowledge that you will never pay more than this fixed fee.
If more time or advice is needed, you pay more. This leads to unexpected and high fees being paid.




Each of our clients are provided with HMRC Fee Protection Insurance, meaning that if HMRC ask any questions, we respond on your behalf - with no added fees being charged to you.


If HMRC ask questions in relation to your tax affairs - guess what? That's right, you pay an added hourly fee for any replies to be written.
Contact us today on freephone 0800 0016 878 for a free consultation on all Capital Gains Tax issues, or fill out the handy form below and we'll get back to you as soon as possible.
Alternatively, you can email us at info@thetaxfaculty.co.uk or complete the handy form below.
(Please note, non-UK callers may need to call 0207 101 3845 if your line cannot connect to our 0800 number)
Feel free to contact us through WhatsApp - we accept calls and messages.
Simply click the WhatsApp button below: