Testimonials & Case Studies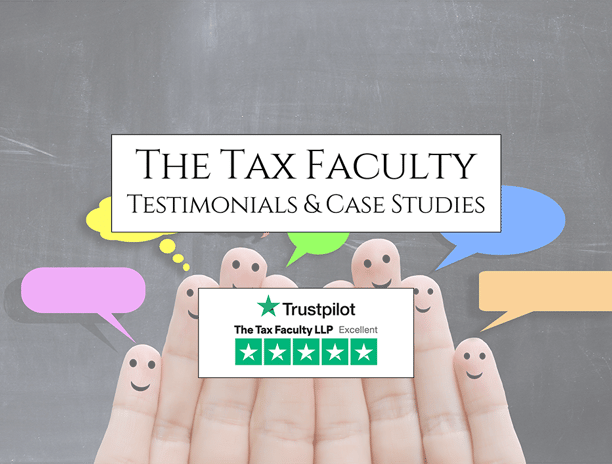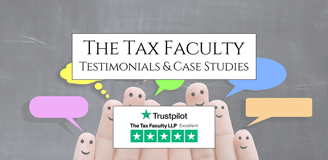 (Non-UK callers may need to call +44 207 101 3845 if you cannot connect to our 0800 number)
The reviews provided by our clients show just how we can assist you with your tax matters, taking the stress away and being there every step of the way
We do everything for you, including filing returns and giving advice that may help to reduce the amount of tax that you owe.
Our guarantee to you - You will pay the lowest amount of tax possible, while complying with the law.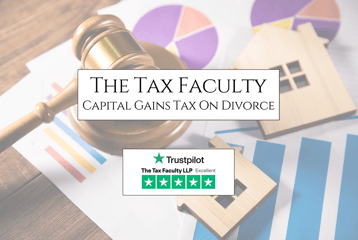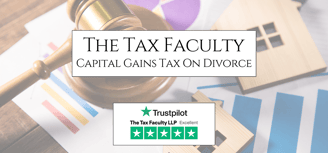 "With a tight deadline and so much work to do I could not be happier with how this has turned out. I was so stressed about providing tax details to the court but you took care of everything."
Ms C, UK - Required CGT Report for division of assets during divorce proceedings
Divorce & Separation Case Study One
We were approached by a client who was going through a divorce and had been issued a court order requiring CGT advice on the division of jointly owned assets. The order specified a number of properties that needed to be sold or transferred, and it was crucial that the CGT implications of these transactions were considered carefully.
One of the biggest challenges of this engagement was the very tight timescales that were set by the court. We knew that we had to work efficiently to ensure that our client was able to meet the court's deadlines, while still providing them with the high-quality advice they needed.
We worked closely with our client to review the details of the court order and to identify the most tax-efficient ways of dividing the assets. We were able to complete the required work on time and provide our client with the information they needed to proceed with the sale or transfer of the properties.
However, during our work, we identified that the current settlement was not equal once CGT liabilities were taken into account. This meant that further work was required to ensure that the assets were split equally between the parties. We informed both our client and the court of this finding and worked diligently to find a solution that would ensure a fair and equitable division of the assets.
Despite the challenges presented by the tight timescales and complex nature of this engagement, we were able to deliver the results our client needed. They were able to proceed with the sale or transfer of their properties with confidence, knowing that they had received the best possible tax advice.
At The Tax Faculty LLP, we understand the complexities and sensitivities involved in divorce proceedings and the importance of securing a fair and just outcome. If you require assistance with CGT advice during divorce proceedings or any other tax-related matters, please do not hesitate to contact us. We are here to help you every step of the way.
"...exceptionally helpful in working through my CGT calculations, ensuring my payments were thoroughly checked according to all of the laws and allowances. He was very knowledgeable and worth every penny spent on his services. I will be sure to use him again in future should the need arise."










Tax Troubles? Contact us Today
Step One
We start with a completely free and confidential consultation. This can take place by way of a meeting (over the telephone, video meeting or in person) or by way of email. We get to know you, your circumstances and your requirements.
Step Two
We analyse your situation and your needs in order to identify how best we can assist you. This might involve filing tax returns on your behalf with HMRC, providing advice on reducing your tax liability now and in the future, or a combination of such work.
Step Three
Should you wish to engage us, we would provide you with a fixed fee quote for the work required to solve all of your tax worries. We then complete our work with the highest levels of professionalism, keeping you updated at every stage and taking the stress away.
Free Consultations & Calls
We prefer to get to know you and your circumstances during a free consultation so that we can identify how best to assist you.




Over £225 for 30 minutes on the telephone
You will have a dedicated Tax Faculty LLP Tax Specialist to assist you with everything that you need. No bots, no online forms. We prefer the human touch.




Reviews say that they were unhappy that they were sent to an external person who simply told them to fill in an online form with figures


We aren't just accountants - we're Tax Professionals with years of experience working for HMRC and working for clients like you. We provide advice to reduce tax bills and solve complex problems.


Service is limited to filing tax returns unless you pay more fees for additional consultations which work out at over £450 per hour.


Once we've identified how best to assist you, we provide a fixed fee quote to carry our the work on your behalf. You will be safe in the knowledge that you will never pay more than this fixed fee.
If more time or advice is needed, you pay more. This leads to unexpected and high fees being paid.




Each of our clients are provided with HMRC Fee Protection Insurance, meaning that if HMRC ask any questions, we respond on your behalf - with no added fees being charged to you.


If HMRC ask questions in relation to your tax affairs - guess what? That's right, you pay an added hourly fee for any replies to be written.
Contact us today on freephone 0800 0016 878 for a free consultation on all Capital Gains Tax issues, or fill out the handy form below and we'll get back to you as soon as possible.
Alternatively, you can email us at info@thetaxfaculty.co.uk or complete the handy form below.
(Please note, non-UK callers may need to call 0207 101 3845 if your line cannot connect to our 0800 number)
Feel free to contact us through WhatsApp - we accept calls and messages.
Simply click the WhatsApp button below: